Books inscribed by people such as Henry Kissinger, Mandela, and George Bizos were just of the few things I had to photograph for this auction.
Teamwork
Mandela – was created by a team of award-winning writers, photographers, and researchers in collaboration with Mandela's closest living comrades from Robben Island, Mac Maharaj and Ahmed Kathrada.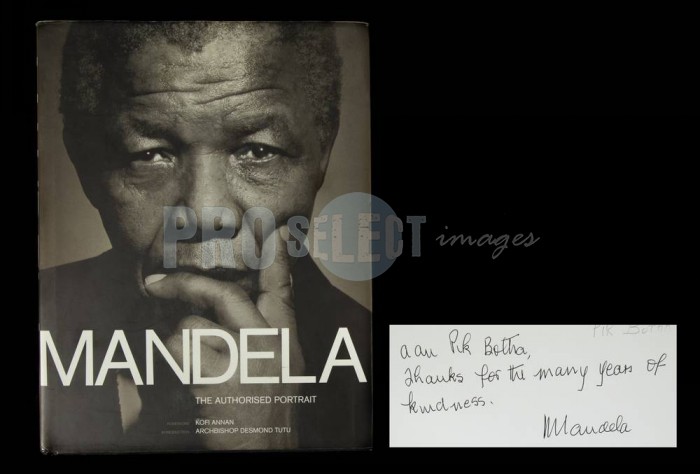 The Nelson Mandela Foundation facilitated unprecedented access to previously unseen archival materials from Mr Mandela's personal archive for the creation of this book.
Walk to freedom
Mandela: The Authorized Portrait tells the story of Mr Mandela's walk to freedom through narrative, images and over sixty interviews with the likes of Bill Clinton, Tony Blair, Bono, Thabo Mbeki, and many more.
Life and legacy
Mr Mandela's comrades from the struggle also lend their voices and memories to create this incredible portrait of a man who has given inspiration to us all. Mandela: The Authorized Portrait is an insightful look into the life and legacy of Mr Mandela through the eyes of some of the world's most important people.