As I walked into the auction house to set up for the shoot, a pen and ink sketch caught my eye.  Right then there was no time to pay more attention to it.  But that quick glimpse of it awakened emotions in me.  Some art just has that ability to speak to you without words. My first thought was – stop the bloodshed!
Julian Motau
This sketch from Julian Motau was one of those.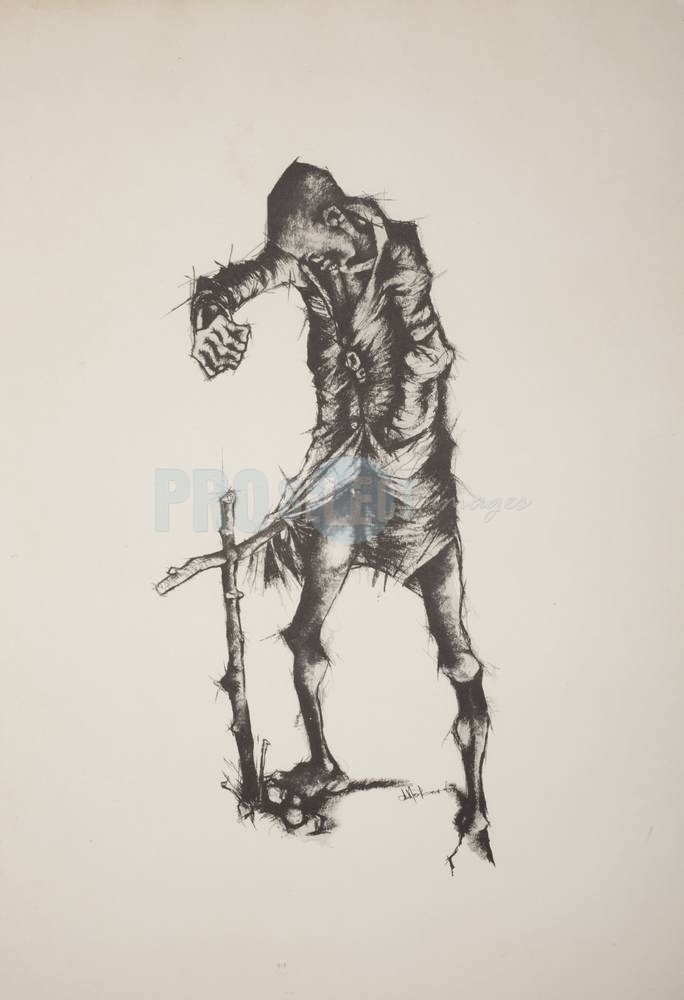 Julian Motau was born to an elderly father with several traditional wives and a host of children on Christmas eve 1948. He grew up in a rural homestead in Tzaneen in Limpopo Province. Motau was almost entirely self-taught, and in Tzaneen barely received any education at all in the western mode.

In 1963, brimming with talent and burning with the anger that was to find expressionist articulation in his work, the young Motau arrived in Johannesburg, where his special qualities were recognised by the artist Judith Mason, who gave him a space to work and some informal instruction, as well as introducing him to the gallerist, Linda Goodman (Givon), who gave him his first one-person show in 1967. Also in 1967, he won first prize on the New Signatures Exhibition in Pretoria, and it seemed that Motau had arrived. But one year later, on 17 February 1968, he was shot in Alexandra Township, Johannesburg.

Die Beeld, 10 March 1968

The day I died
Someone gave me a few books to read a while ago. One, 'THE DAY I DIED – THEMBELANI NGENELWA'.
"On Wednesday, 1 October 2003, a young man wearing a blood-soaked green jacket lay dying near a railway bridge in Germiston. He had been shot five times from close range. Barely conscious, he tried to wave at the passing cars. But nobody cared enough to stop as they sped past the bleeding man."
"Triumphant, honest – a story of life as we, in a crime-ridden South Africa, know it."

Tedi Direko, 702/Cape Talk

Thembelani Ngenelwa
Thembelani Ngenelwa is a personable 20-something guy who can't find a good job in Cape Town. Like many of his peers, he goes to Jo'burg in search of work and to catch up with old friends. After leaving a friend's house in an informal settlement one night, Thembelani and three companions are attacked by a group of gunmen. Running for their lives, the friends scatter in all directions, and Thembelani is chased after and shot five times at point-blank range, before being dragged over a railway crossing to die. Having sustained such serious injuries and after being in a coma for four days there is little hope that Thembelani will survive. Through his own tenacity, and the support of his friends and the hospital staff, he makes a full recovery. This is a remarkable true story of surviving the brutal and senseless violence that erupts daily on South Africa's streets.
That might be two total strangers to me, but never the less human beings and fellow South Africans. But unfortunately, the bloodshed in South Africa does not stay a distant thing that only happens to strangers.
Not only strangers anymore
It is people that you know: Friends, family, neighbours…
The most recent one is the Bonnievale murder.
"The teenager arrested in connection with the murder of Bonnievale vintner Tool Wessels made a brief appearance in court on Thursday and was remanded.

Wessels, 55, was found dead at his farm on Monday night. His severely injured wife Liezel, 51, managed to escape a group of four attackers in a desperate bid to seek help.

She is understood to have been stabbed and had boiling water repeatedly poured on her.

Netwerk24 reported that Tool Wessels was found in a pump house with a single gunshot wound to the head."

News24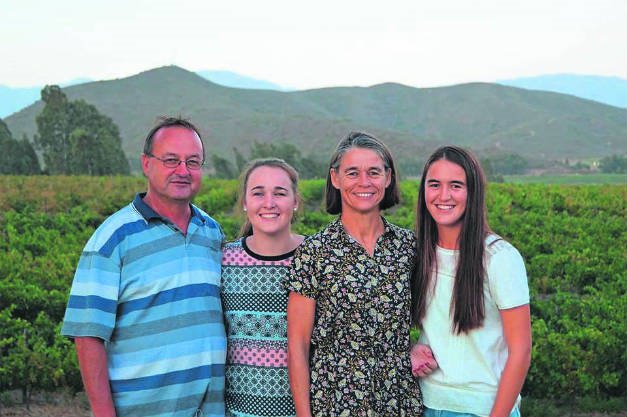 STOP THE BLOODSHED!
This is just 3 cases, but the rate of killings in South Africa are approximately 20 336 per year. That means, on average, 57 people are killed in SA every day.
We can do art and take photos and shout: STOP THE BLOODSHED! But nothing will change if we don't humble ourselves before God as a nation and repent of the murder in our own hearts.
Only by His grace can we exchange hatred and revenge for love and forgiveness.
Whether you believe in God or not, the principles do not change: You sow the wind and reap the whirlwind. We can choose what we sow into our tomorrow.