Uber Eats food photographer Brunch Street – The Village Hazelwood Pretoria
It was one of those places that it was really tough to do the shoot! Wonderful setting, great area, great restaurants and friendly staff. But how do you photograph such delicious food without your stomach growling? You really have to resist the temptation to take a bite here and there.
Hazelwood Street Restaurants – Brunch Street Café and Deli
After food, atmosphere is probably the most definitive aspect of a dining experience. Good ambience is integral to a memorable meal, and can make a simple dish seem that much better. While Johannesburg suburbs like Parkhurst and Melville succeed in creating a buzzing atmosphere, Pretoria has always seemed a bit stuck, with the problem of many restaurants being in malls or lifestyle centres. This is all about to change with the launch of The Village in Hazelwood, Pretoria.
The Village
Situated on 16th Street, The Village has sprung up to incorporate some existing restaurants and a slew of new venues. The inspiration is the leafy-sidewalk suburban dining associated with Stellenbosch and Franschhoek – a space you can visit during your lunch break or in the evening to escape the city madness.
The man behind the development is Peter Michaletos, whose family has always been involved in the country's food fabric: his grandfather invented the automatic potato-peeling machine in the 70s, and his family has been manufacturing and supplying restaurant equipment for over a decade.
Peter has since moved away from the family business, and now runs a company that buys distressed shopping centres and turns them into places like The Village. This location forms a bit of a hub between various suburbs in Pretoria and has been begging for something like this for a long time.
The team has put in a great deal of effort into hand-selecting the tenants – excellence and a passion for food are crucial. Alfie's, a restaurant run by an Italian family with an endorsement from the Italian Embassy, has opened a pizzeria offshoot and deli, joining Salt Eatery and Boston Bistro, which was named Best Bistro in Gauteng in Eat Out's inaugural Best Everyday Eateries.
BRUNCH STREET – THE NEW BREAKFAST SPOT
September 1, 2019, Author: Bianca – HelloPretoria
Breakfast, books and bricks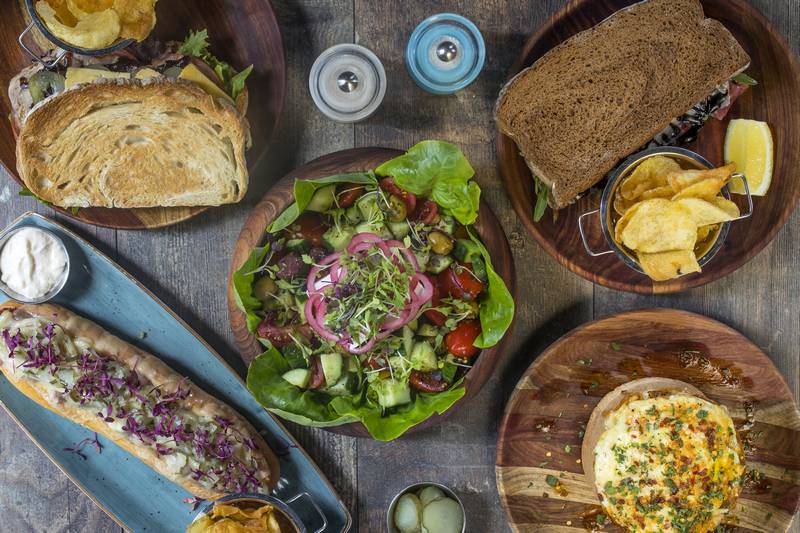 Between colourfully painted walls, plant boxes and the aromas of freshly brewed coffee, a new breakfast spot has recently opened, and we just couldn't resist.
Brunch Street, a sister-restaurant (and next-door neighbour) of Culture Club de Tapas at The Village in Hazelwood, has brought with it some fresh breakfast and brunch options. Guests can also choose from a variety of items in their deli with choices like sautéed brinjal, Channa chickpeas, farm style biltong spread and balsamic beetroot.
Breakfast options
Their general menu includes all day breakfast options like The Fry Pan, the Mediterranean and a Classic Frittata. Their deli sandwiches are apparently also quite popular, boasting options like The Spaniard – chargrilled chorizo, wild rocket, Pico de Gallo salsa, sweet chili aioli and red chimichurri – or the Old East Cheese Steak consisting of French dipped pulled beef, sautéed white onions and melted cheddar cheese on a long roll.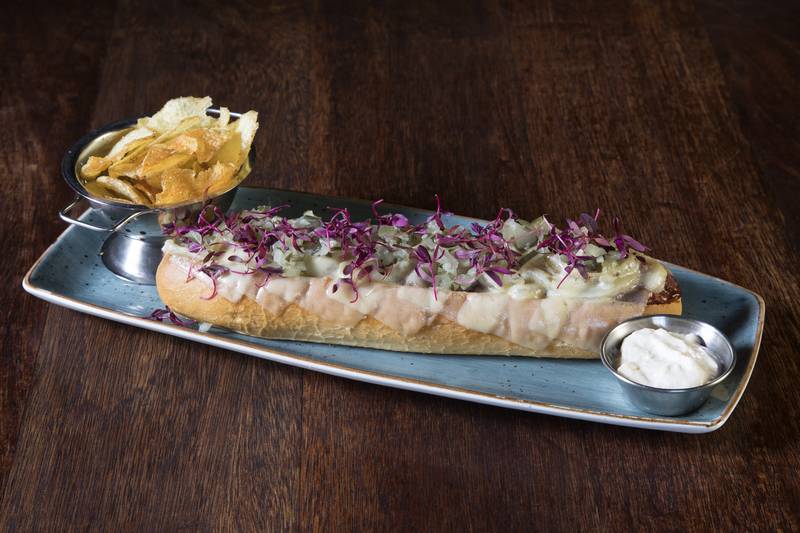 They also have delicious smoothie bowls and oat bowls and for the sweet tooth, their French toast and flapjacks are a must-try.
Breakfast room
Up the stairs there is a lovely breakfast room with both indoor and outdoor seating – indoors being a cosy option for early winter mornings with the sun gleefully shining through the large windows, spoiling guests with its beautiful light. The décor is simple, yet elegant with wooden floors complimented by red brick walls and leather chairs. Splotches of blue and turquoise bring some colour to the mix, with a couple of couches to retreat to with a cup of coffee and one of the books lying around.