Restaurant menu Food Photographer for websites, Uber Eats and printed menu's
Theo's Kitchen and Take-away restaurant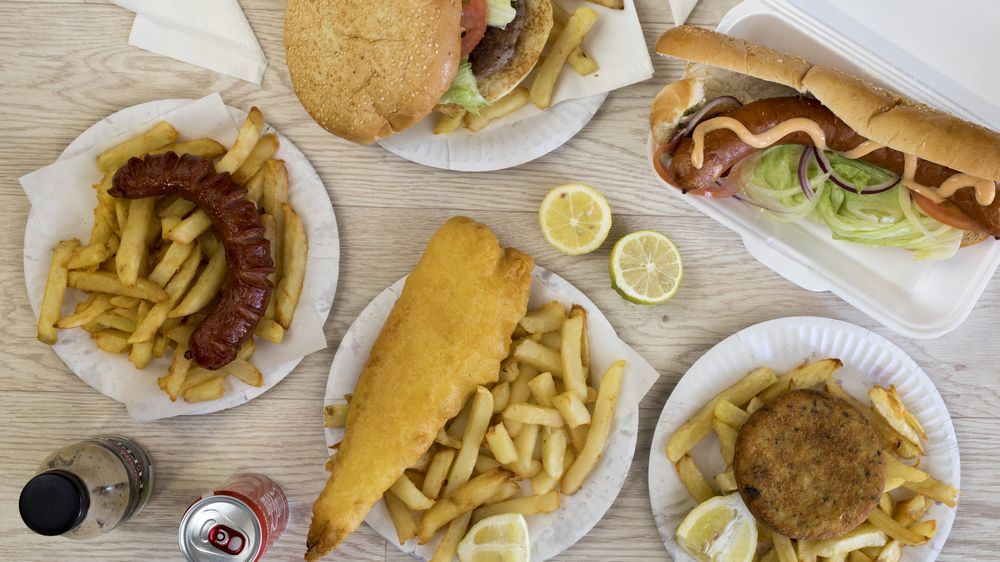 Some things just form an integral part of your life and especially your childhood. One of those things for me is that Greek Café and Take-away restaurant. We all know the Russian and Chips that you smell a mile away. It draws you to the source – against all those "Eat Healthy" warnings.
There is just nothing like that Fish and Chips (real chips generously soaked with vinegar and wrapped in paper), that Hamburger that makes Big Else's mega burger looks like a new-born baby.
It is something very sentimental, as you don't easily find them anymore.
Theo's Kitchen and Take-away restaurant is one of the few still going strong. It is clearly a favourite in Lyttleton and especially to all those hungry uniformed souls from Waterkloof Airbase.
One of the staff told me that Andreas is being there for 38 years; selling his food with pride. Silently I wished that he could be there for another 38 years. It is worth driving to the other side of Pretoria for his food. Andreas is a generous soul that insisted that I choose any of the photographed dishes as a take-away. He suggested the fish cake – and was that a feast. Probably the best I have ever tasted.
Sunset Lounge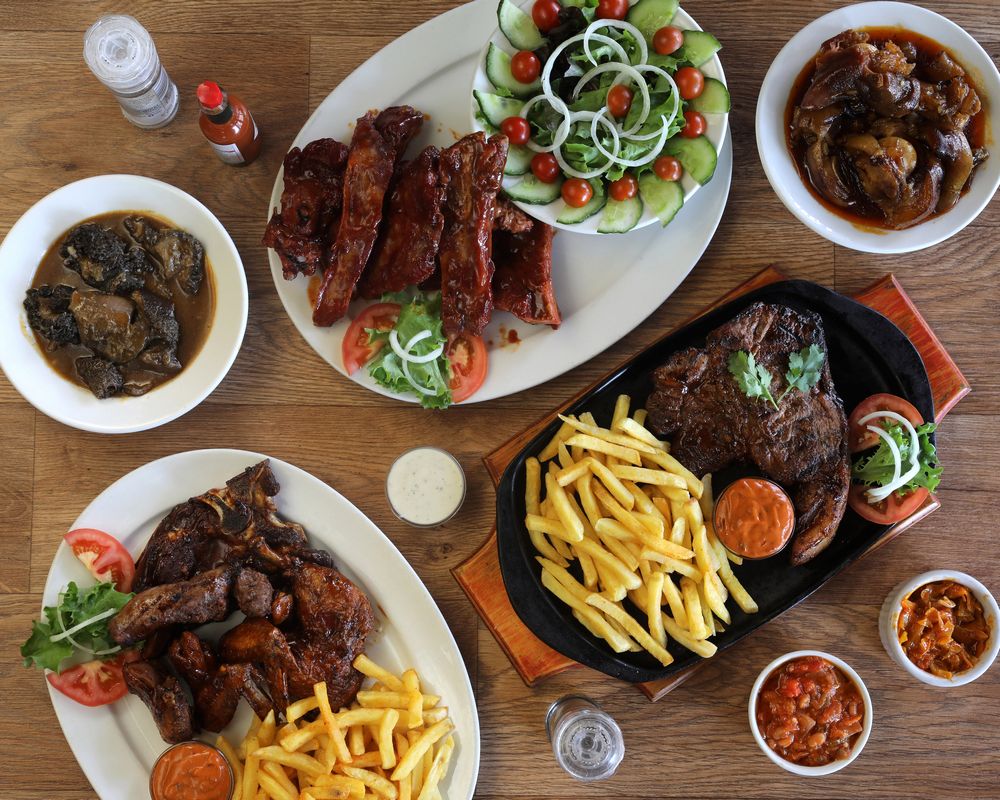 This is a little hidden treasure – just look at the photos and judge for yourself. The owner insisted that I have something to eat (on the house). I had chicken and chips. Without any exaggeration – I think it was the best chicken I ever had.
If the restaurant itself is not your type of setting, order something on Uber Eats. You won't regret it!
Fat Barista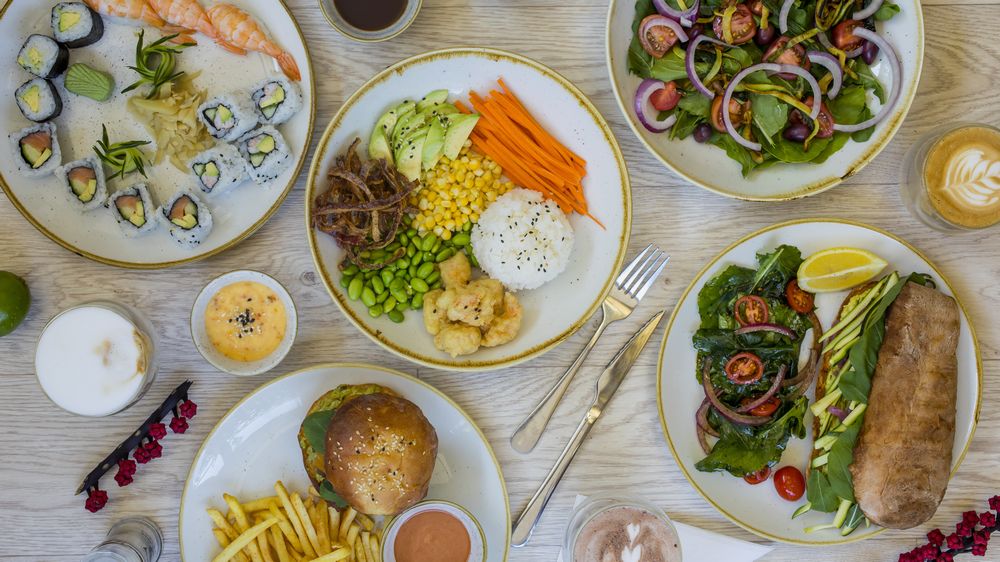 Their reviews say it all:
"What a lovely experience! They have the best staff in the world. We arrived earlier than opening time, but they welcomed us with the friendliest service. Arnold is a champ! We would recommend this little gem to everyone who appreciates small gestures, great coffee and exceptional customer service."
"I loved the awesome food, freshly squeezed juice and above all the good service. Next time I am back in town it will surely be a date with the Fat Batista's menu"
"They have a lovely vibe. Fat Barista has good and friendly service and great food with even better coffee."
23 on Rubenstein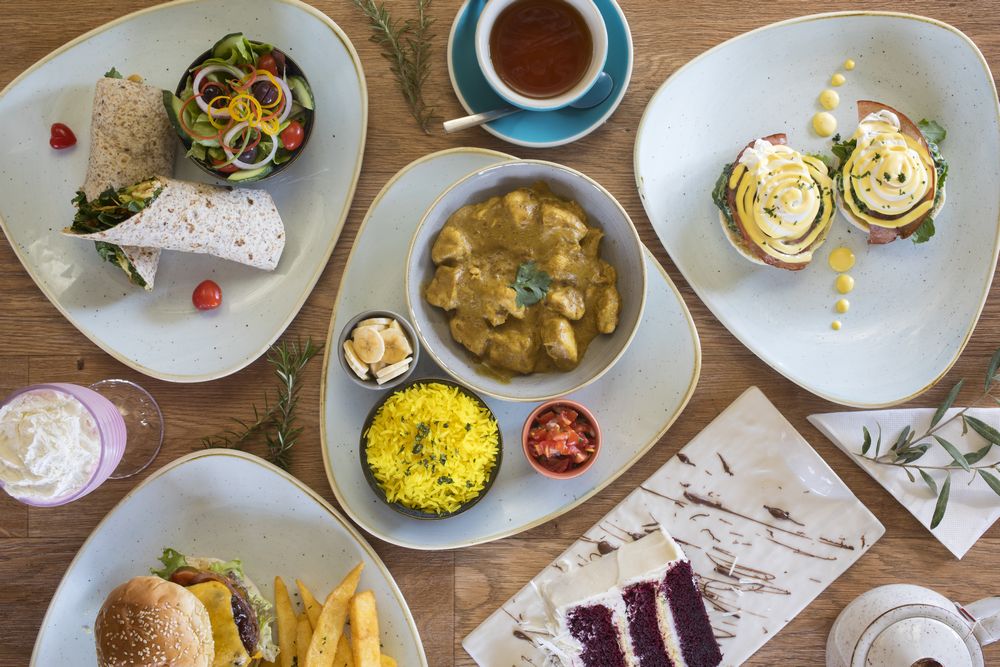 "23 on Rubenstein, trendy street café in Pretoria, welcome the 'hustlers', the creative entrepreneurs, the misfits and the rebels in the hope that you may find creative inspiration in what we do and how we do it. Boasting a restaurant and bakery, our branches have it all. Pair any of our handcrafted menu items with the craft beverage of your choice."
Here are just a few things on the menu:
CHICKEN CURRY
Mango & chutney curried chicken cubes served with sambals and rice.
CHEESE BURGER
100% beef patty chargrilled with cheddar, lettuce, tomato, pickles, grilled onion & burger dressing.
EGGS BENEDICT
Toasted English muffin topped with creamy spinach, ham, poached eggs, wild rocket & Hollandaise sauce.
Black Sprout
The Black Sprout is a new concept of fine food, delivered. They are not a traditional fast food restaurant, but rather spend more time on preparation of each dish to ensure our diners receive a wholesome meal.
"Sprouting" from The Black Bamboo fine dining restaurant at Menlyn Boutique Hotel, The Black Sprout offers a casual style of food, maintaining a high standard and top quality of take away food. We are staying true to our core value of an ever-changing, ever-evolving philosophy towards food.
Holy Dough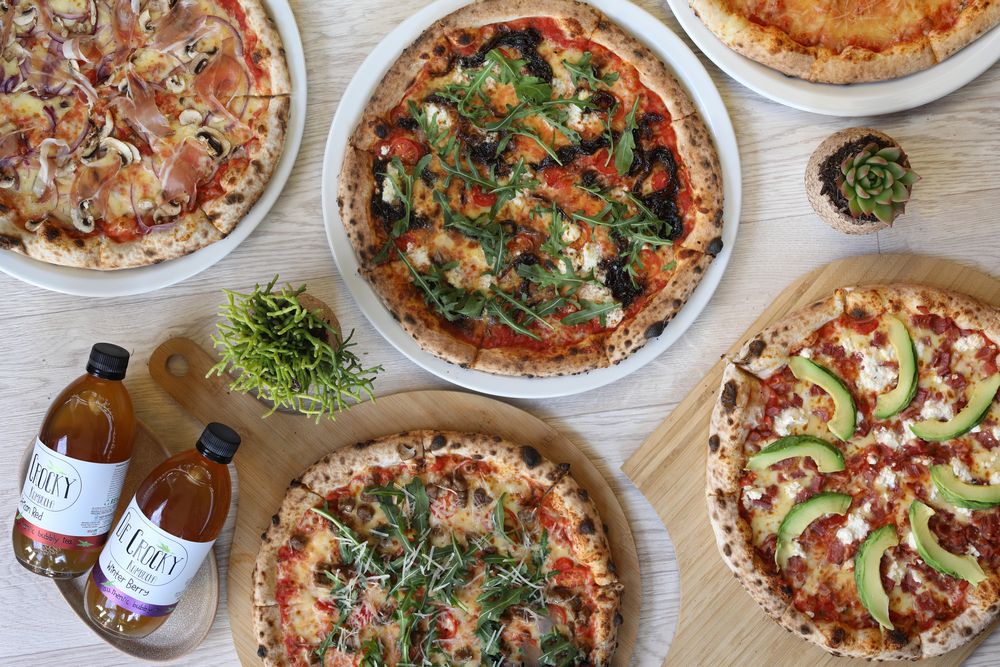 Go to Holy Dough for exquisite Neapolitan-inspired pizzas. It is on the same premises as The Black Bamboo/Black Sprout.
This is not your normal pizza – trust me, I tasted it!
They also sell craft beer and Kombucha.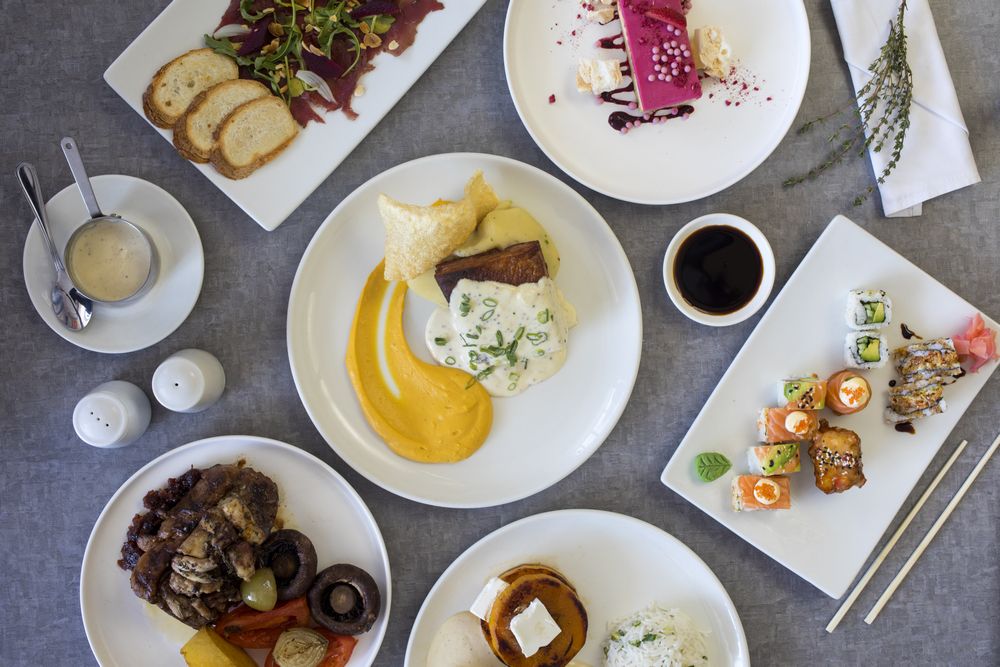 Founded in 2007 by Tufan Yerebakan, Kream has established and developed itself into a trendy, one-of-a-kind experience for many. It serves delicious modern cuisine in an artistic environment. Kream combines the two to provide a great sensory experience.
Kream is a stylish upmarket restaurant which strives to provide only the best food and service, bringing this together to create an unforgettable dining experience.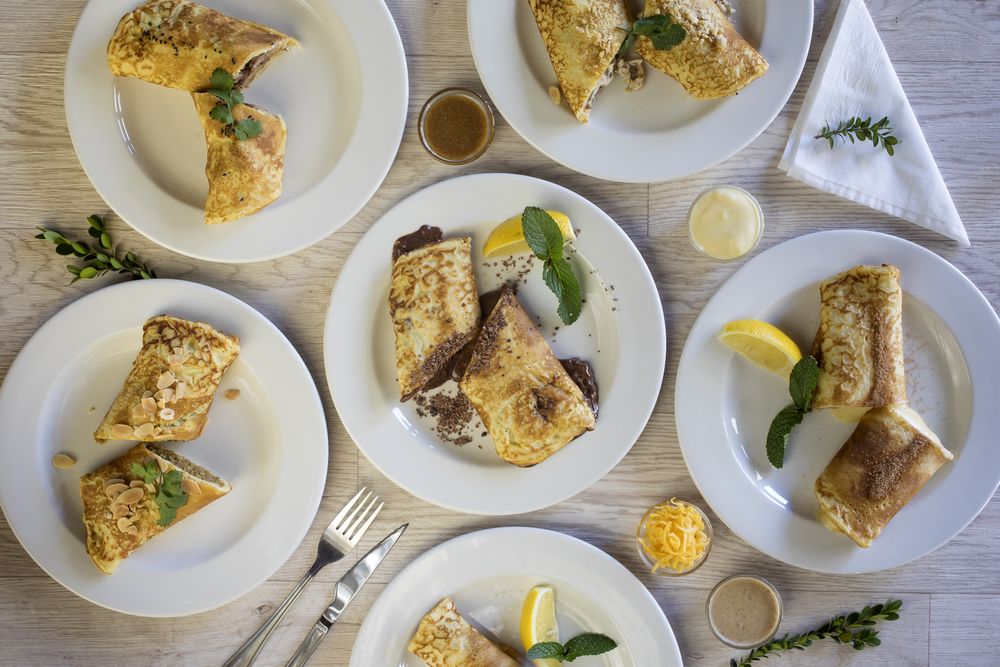 Harries Pancakes, since 1986 – The first Harries Pancakes that I knew was the one in Graskop. You just did not go through Graskop without stopping at Harries Pancakes.
Harrie started Harrie's Pancakes in 1986 in Graskop Mpumalanga.
"We have been serving delectable savoury and sweet pancakes at Harrie's for over thirty years.
Sweet treats include black cherries in liqueur, banana in a caramel sauce, dark chocolate mousse and milk tart custard, with ice-cream or cream.
Whether your taste is for savoury or sweet you won't find a better pancake in South Africa. Fast, friendly and efficient service has made us a favourite with local visitors and international tour groups alike."
That milk tart custard and dark chocolate mousse pancakes made my mouth water. But alas, I was just Harries Pancakes Eastwood, Pretoria to take the photos. I did get a good strong coffee though.
Funky Panda Chinese Restaurant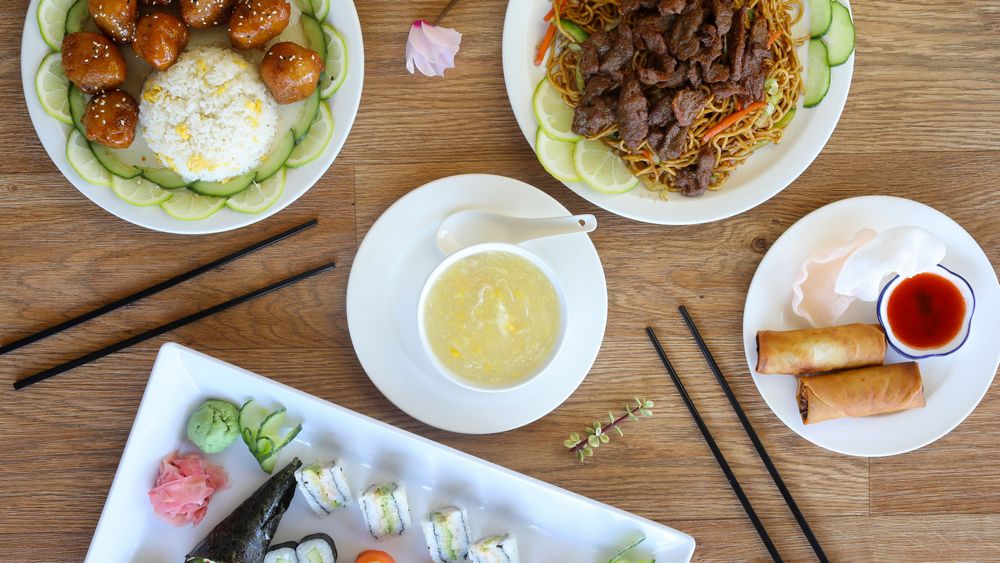 Great and generous people! (They blessed me with a whole sushi platter). Fantastic food.
The Coffee Project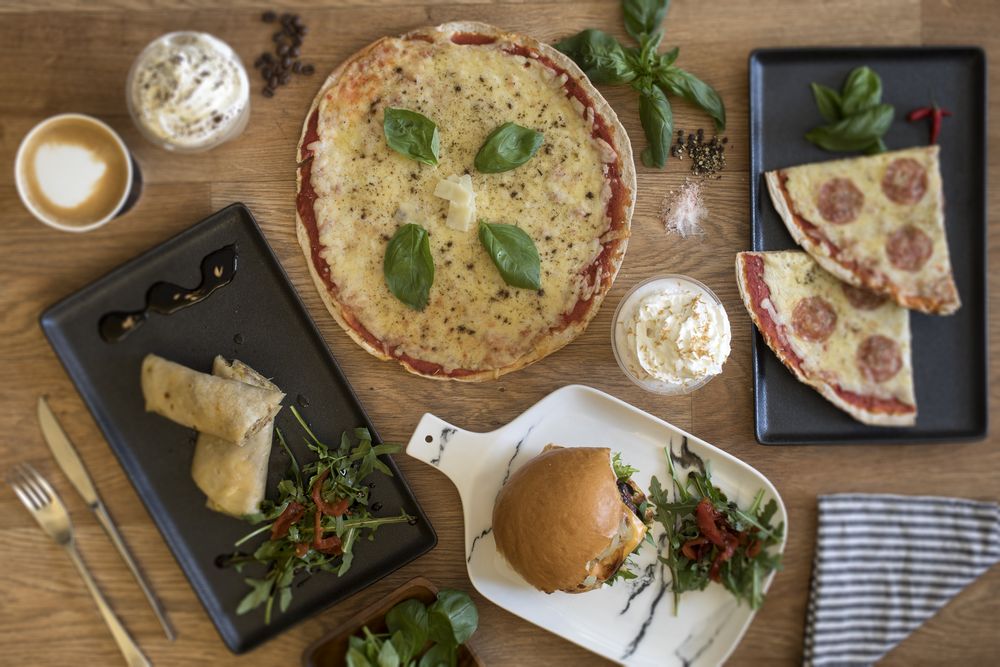 Innovation, creativity and good coffee takes you a long way.
If you don't have it, make it – the best coffee and pizzas fresh out of this little van.
Machicks
Yum Yum